Dainite rubber soles
Dainite is a brand of rubber footwear soles, manufactured by the English company, Harboro Rubber. Established back in 1894, the trade name Dainite was coined by locals in the brand's hometown of Market Harborough who would describe the company as 'day and night mills'. Dainite produces a small range of rubber soles, but
they're best known for their studded rubber sole
, which is utilized on footwear.

Elegant. Sturdy. Durable.
Dainite is the only rubber outsole that can be considered luxurious and the best option for someone looking for a long-lasting rubber sole with an added measure of durability. As well as being clean, slick, and applicable to anything from an understated derby to a more rugged service boot – Dainite are applied to footwear using a Goodyear Welt - making them easy to recraft time and time again. Also, with the feet on the ground, there is visually little difference between a leather sole and a Dainite sole.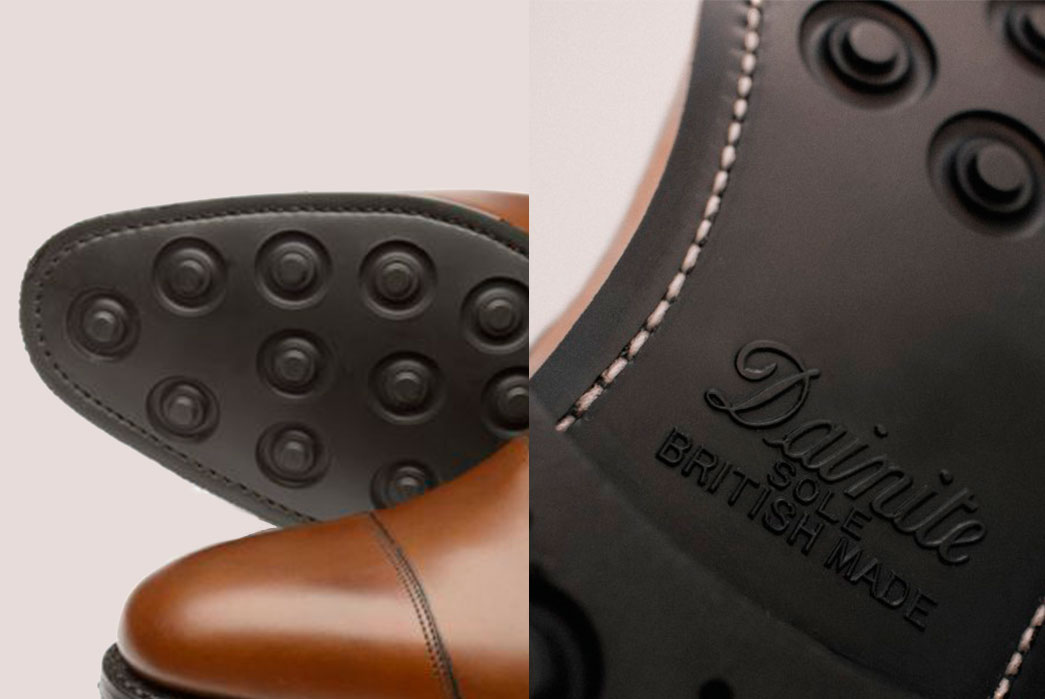 What is Dainite Good for?
Wet weather is the main reason most people should wear Dainite soles over leather. Dainite soles are better than leather soles in the rain simply because the sole is waterproof and does not wear down faster when wet like a leather sole does.
With a Goodyear welted double Dainite sole, you can be assured of a good grip in all weathers that will improve the wearability of our footwear.